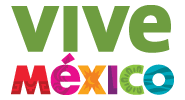 It is time to travel
PriceTravel offers you a variety of hotels offering promotions during the month of May. In beach destinations more than half of the hotels have a special deal. Plan your vacation and travel to Mexico.
Save with the promotions we offer you and travel to Mexico with the satisfaction of knowing you are contributing to the revitalization of the country.
About Vive Mexico
Vive Mexico is a campaign launched by the Mexican Federal Government to revitalize national and international tourism throughout Mexico. This strategy was in response to the world economic situation and decrease in tourism that occurred after April 2009.
Today more than ever, Vive Mexico and travel now
Promotions by destinations to travel in May
Explore all destinations in Mexico